Port of Hueneme, Port Hueneme
In all the excitement of hiring employees and creating a website, it's easy to forget one of the most important questions about starting a business: Where will we operate from?
Every company needs its headquarters. But finding that home base can be easier said than done—especially if you're unfamiliar with state and local requirements for commercial spaces.
However, with help from Ventura County's community of business-friendly agencies and organizations, securing a space for your new company is a breeze.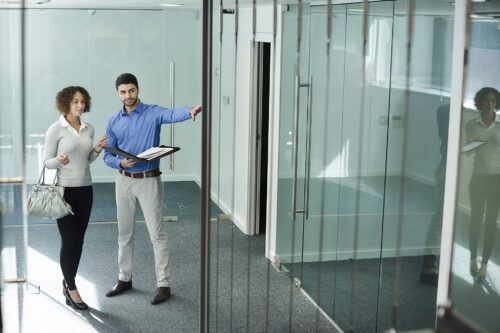 How to Find and Prepare Your Perfect Space
Once you've determined your budget and preferred location, you can start looking for a commercial space. Of course, where you can open your business depends on the business type and zoning regulations.
With that in mind, the County of Ventura Resource Management Agency has zoning and land use maps available for reference. These resources can help you determine which areas to look in. Keep in mind that frequent changes occur, so these maps should be used for informational purposes only.
If you need more in-depth land use data, the County of Ventura Geographic Information Systems (GIS) team has compiled data with thousands of layers of information and can even provide custom maps.
After you've selected your location, you may want to alter it to your liking. If you plan to renovate or do construction on an existing building, you'll likely need a permit. Conveniently, business owners in Ventura County can access several services that offer permit assistance, including One-Stop Permitting.
Not ready to commit to owning or leasing? Consider innovating alongside like-minded entrepreneurs in one of the county's vibrant co-working spaces:
Roris Ice Cream, Camarillo
Make Your Headquarters in Ventura County
Whether you're looking for a retail space, an industrial complex, or a restaurant, location is everything. And there's no better place to set up shop than Ventura County.
With dozens of organizations on-hand to support you through every step of opening your business, you'll feel at home here from the moment you start looking for your business's home.