Advanced Bellows Inc., Camarillo
Who you hire has an immense impact on how your business performs. And while anyone you hire can go through employee training, recruiting an already-trained worker can save you thousands and give your company a leg up.
In Ventura County, a highly skilled, highly educated workforce is waiting for you; in cities like Camarillo, Ojai, and Thousand Oaks, more than 42% of the 25+ population holds a bachelor's degree or higher.
This kind of talent pool doesn't appear out of nowhere. It exists thanks to the organizations uplifting our next generation of workers.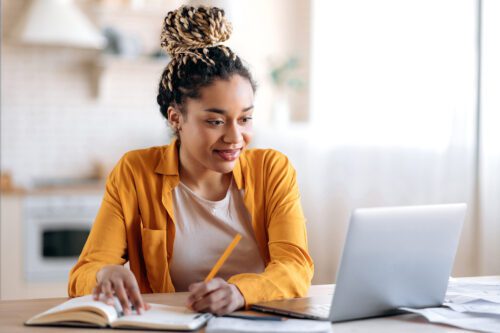 Worker Development Initiatives
There are more than 60 training providers and colleges dedicated to educating our workforce across Ventura County. You'll also find countless courses and career workshops geared toward adults and youth looking to improve their skills. Many of these programs are free or low-cost, giving the largest number of workers a chance to prepare themselves for employment.
For example, the Workforce Development Board of Ventura County (WDBVC) administers several job preparedness programs, including:
Skillup Ventura County – Through Skillup, residents of Ventura County can participate in free online courses on business, IT, and more. Workers can use Skillup to explore more than 200 different occupations.
Job Connect Ventura County – Applicants to this program gain access to specific career training at Ventura, Moorpark, or Oxnard College.
No Cost Business Workforce Solutions – Featured programs and initiatives designed to help you access qualified and trained workers. Business solutions include job training programs, job placement services, and apprenticeship opportunities.
Ventura County Digital Upskilling Training Program – NO-COST short-term training program that will increase the digital skills of job seekers, current workers, and small business operators. The initiative seeks to expand the opportunities and earning power of Ventura County participants by providing them with much-needed digital skills training to help both individuals and employers in the County grow.
Ventura County Industry Council Working on Workforce Needs – As the voice of Ventura County's production economy, VCIC works to retain, grow and attract production cluster businesses and assure access to the skilled workforce essential to drive industry sustainability and growth.
Ventura County Youth Careers – With a mission of supporting the future workforce in our county, Youth Careers assists young people aged 14 to 24 with employment and education. Services include paid work experience and help with post-secondary applications.
Many of the WDBVC's programs assist trainees with their employment search, making it easier for businesses like yours to find skilled employees.
The WDBVC also supports workers with its Ventura County Workforce Resource Guide. Those looking to develop their skills can explore this exhaustive list of college programs, career training opportunities, internships, and more to discover the best path forward. Assistance is available at every turn, too.
Another avenue for workers seeking development is America's Job Center of California (AJCC). From two locations across the county—one in Oxnard, the other in Simi Valley—AJCC provides job seekers free employment and training services.
Meissner Laboratory, Camarillo
Uplifting Ventura County, One Worker at a Time
Between its high-quality educational institutes and no-cost training programs, Ventura County gives its workforce abundant opportunities to learn valuable skills. This commitment to producing capable, hard-working employees benefits every business that sets up shop in the region.
Ultimately, when you hire in Ventura County, you have a better chance of hiring someone with valuable knowledge and experience. And that improves your chances of running a successful business. It's that simple.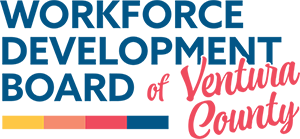 The Workforce Development Board of Ventura County (WDB) administers federal funds that help to support America's Job Center locations and other no-cost and low-cost adult, youth, and employer programs and services in Ventura County. Members of the WDB include leaders from business, economic development, education, labor, government, and community-based organizations.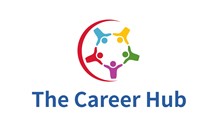 The Career Hub brings together Ventura County employers and students to provide equitable access to a continuum of high quality work-based learning experiences. Local employers can connect with their future talent pool using a free posting board on The Career Hub website, pledging a variety of work-based learning opportunities (WBL) including guest speaking, workplace challenges, job shadowing, internships and jobs.

Ventura County Industry Council (VCIC) is an industry advisory organization supporting the production economy of Ventura County. VCIC unites Ventura County's diverse production industries, broadly including manufacturing, biotechnology and life sciences, aerospace and defense and agriculture and food systems.