Welcome to Ventura County
Quality of life figures greatly when assessing the value of building business in Ventura County. The rich natural beauty, mild Mediterranean climate, 42 miles of beautiful coastline, and abundance of year-round recreational opportunities all contribute to healthy, low-stress living for you and your employees. Ventura County, according to the University of Wisconsin Population Health Institute, ranks in the top ten healthiest counties in California.
Ventura County's major industries include biotechnology, health care, education, advanced technologies, military testing and development, oil production, tourism, and agriculture. The largest Ventura County employer is Naval Base Ventura County with over 16,000 employees. Roughly ten miles northwest of the naval base is another major economic asset, The Port of Hueneme. "The Port," as it's known, is the only deepwater port between San Francisco and Los Angeles and is key to connecting Ventura County firms with the global marketplace. StatsAmerica ranks Ventura County HIGH in its Innovation Intelligence Index, especially in the categories of Human Capital and Knowledge Creation and Business Profile (resources for entrepreneurs and businesses). Source: https://www.statsamerica.org/innovation/
Agriculture is rooted deeply in the County's history, and still looms large. Though new and robust economic sectors have emerged, the County's agrarian roots can still be felt. The ag sector accounts for 4% of the county's overall economy.
Ventura County is bordered by Kern County, Santa Barbara County, and Los Angeles County. Its ten major cities lie towards the County's southern end, near or on the coast, some fully enclosed by majestic mountain ranges. In the cities you'll find epicenters of biotech, health care and social services, construction, manufacturing, government and defense contracting, a thriving tourism scene, and much more.
Ventura County's ten key cities:
The county, in partnership with municipal governments, chambers of commerce, multi-city economic development associations, universities, and community colleges provides a near endless stream of resources and support structures for up-and-coming or established businesses. For real estate, you'll find options on industrial, warehouse, retail, and agricultural space available for rent, lease, or purchase. When it comes to growing your business, the greater Ventura County infrastructure and support network is as fertile as the topsoil.
For more on Ventura County, check out these stats and facts:
Ventura County by the Numbers
(2020, United States Census Bureau)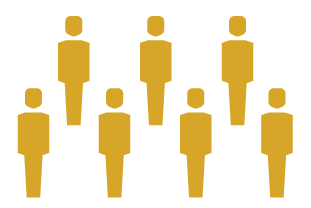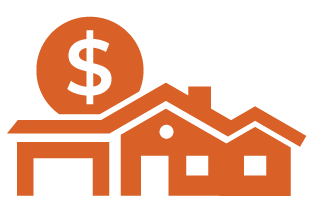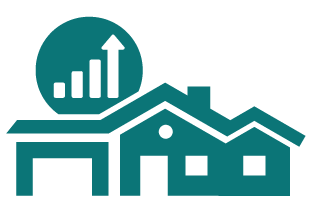 A broad assortment of major business sectors including agriculture, health care and social services, oil production, bio-science, manufacturing, leisure and hospitality, retail shopping, and general tourism
Home to two universities (California State University Channel Islands and California Lutheran University), three community colleges (Oxnard, Ventura, and Moorpark) and a multitude of other training centers and university extensions.
Abundant and diverse real estate options for new and expanding businesses, including warehouses, industrial parks, agricultural plots, and manufacturing facilities.
The strawberry is king in Ventura County. It's the biggest agricultural export with annual wholesale receipts totaling to roughly half a billion a year. Lemons and avocados are also in the top ten.
The depth of some of the topsoil on the plain is generous, measuring more than 30 feet deep in some areas.
The beauty and climate of Ventura County can be disorienting—in a good way! At certain times of year it's possible to stand on the beach and see snow in the mountains.