One of the biggest—and often most surprising—costs for new business owners is utilities. Bills from your gas and electricity provider can quickly add up, particularly if your company relies on energy-intensive processes.
No matter what kind of business you're operating, utilities are essential. Without them, you'd have no way to heat your office or power your machinery.
The good news is that energy providers in our region know how fundamental their services are to local businesses. That's why you'll find several ways to save on utility expenses in Ventura County.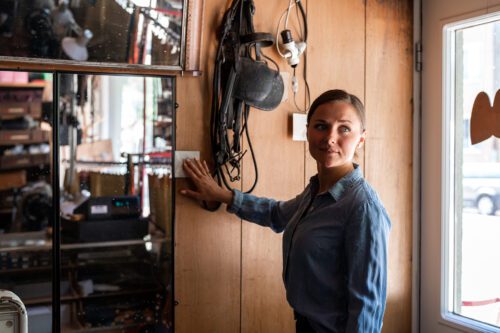 Programs and Energy-Saving Resources for Business Owners
To counter California's above-average energy prices, energy suppliers in Ventura County often offer reduced rates to businesses as an incentive to keep the local economy strong. They also provide helpful information on how to save on your recurring bills.
Your utilities (and any corresponding rebates and resources) will typically fall under one of two categories: gas and electricity.
SoCalGas is the natural gas supplier in Ventura County. The organization supports businesses through several rebate and incentive programs, including:
Business Equipment Rebates – Your company can enjoy lower rates or instant rebates by purchasing qualified equipment, such as energy-efficient boilers and heat recovery rooftop units. More Info
Food Service Equipment Rebates – Similarly, if you are a restaurant or food manufacturer, you can receive rebates for upgrading to energy-efficient food service equipment. More Info
Prescriptive Energy-Efficiency for New Construction – This program offers rebates to businesses that permanently install high-efficiency energy equipment. More Info
SoCalGas also provides energy-saving tips and tools that often translate into money-saving opportunities and offers energy-efficiency assessments for high-usage businesses, helping you identify opportunities for conserving gas.
Economic Development Rate – As for electricity, Southern California Edison (SCE) is Ventura County's provider. SCE helps businesses save money through its Economic Development Rate (EDR) program. If you're eligible, you can save 12% on your energy bill over five years. See if you qualify.
Cost Cutting Resources – As part of their commitment to small businesses, SCE also provides an extensive list of cost-cutting resources. By following their advice, you could save big on your electricity bills.
Self-Generation Incentive Program – Looking for more ways to reduce utility costs? Check out the California-wide Self-Generation Incentive Program (SGIP). This financial initiative rewards businesses for producing and storing their own energy. If you plan to install—or have already installed—technologies like wind turbines or energy storage systems, you could qualify for a rebate from your energy provider.
Ventura County Powers Your Business
Energy costs are an inevitable part of doing business—but your monthly utility bill doesn't have to be shocking. With assistance from our regional energy providers, you can cut back on your utility expenses, increase your profit margins, and protect our planet in one fell swoop.
It's all part of a larger commitment to making Ventura County cleaner, greener, and better for business.