Naval Base Ventura County (NBVC) is a United States Navy base in Ventura County, California, on the vast Oxnard plain, just 30 miles northwest of Los Angeles. In the year 2000, the base was formed by the merger of Naval Air Station Point Mugu and Naval Construction Battalion Center Port Hueneme. This coastal area of Southern California provides direct access to the Point Mugu Sea Range, the Navy's first—and the world's largest—instrumented missile test sea range. Today, NBVC boasts a base population of more than 19,000 personnel, making it the largest employer in Ventura County.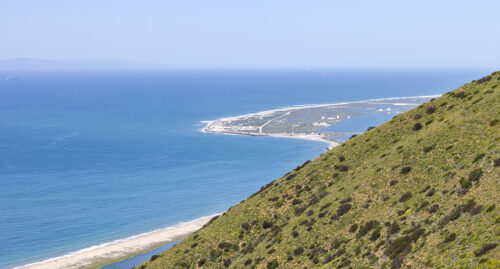 As a key Department of Defense naval infrastructure, NBVC is composed of three main facilities—Point Mugu, Port Hueneme and San Nicolas Island. NBVC provides the U.S. Pacific Fleet with a premier mobilization site, complete with a deep water port, rail head and airfield. NBVC Port Operations coordinates all contract (tugs, pilots, fuel and hazardous material disposal) and non-contract port services to visiting Navy ships, hosted tenants, and vessels within the Southwest Region.
NBVC is home to the Pacific Seabees, the West Coast E-2/D Hawkeyes, Naval Air Warfare Center Weapons Division, Naval Surface Warfare Center PHD, Naval Facilities Engineering Command Engineering & Expeditionary Warfare Center and Unmanned Surface Vessel Division 1. In addition, the base supports more than 100 tenant commands—a unit located on base but not part of the chain of command.
Partnership with FATHOMWERX
NBVC also has the distinct honor of partnering with FATHOMWERX, an "innovator of technology designs fusing academia, civilian companies and other nontraditional Department of Defense partners who work on U.S. Department of Defense and Maritime's most challenging problems." The partnership is comprised of the Port of Hueneme, the Naval Surface Warfare Center-Port Hueneme Division, Matter Labs and the Economic Development Collaborative. The goal is to bring the right minds together to solve challenging problems.
Home to NavalX's Tech Bridge
In 2020, NavalX issued a public release announcing Ventura as one of its six new Tech Bridge locations in a nationwide effort to double total initiative facilities. The selection took into account Ventura as a diverse and geographically rich environment with public and private universities, a high-technology corridor and Naval Base Ventura County. NavalX's Tech Bridge Ventura is based at the FATHOMWERX laboratory at the Port of Hueneme.
Regional Tech Bridges such as Tech Bridge Ventura help Naval leaders address operational challenges with solutions that can scale globally. This connected network of innovation hubs enhances collaboration between Naval Labs, industry, academia and other military organizations.