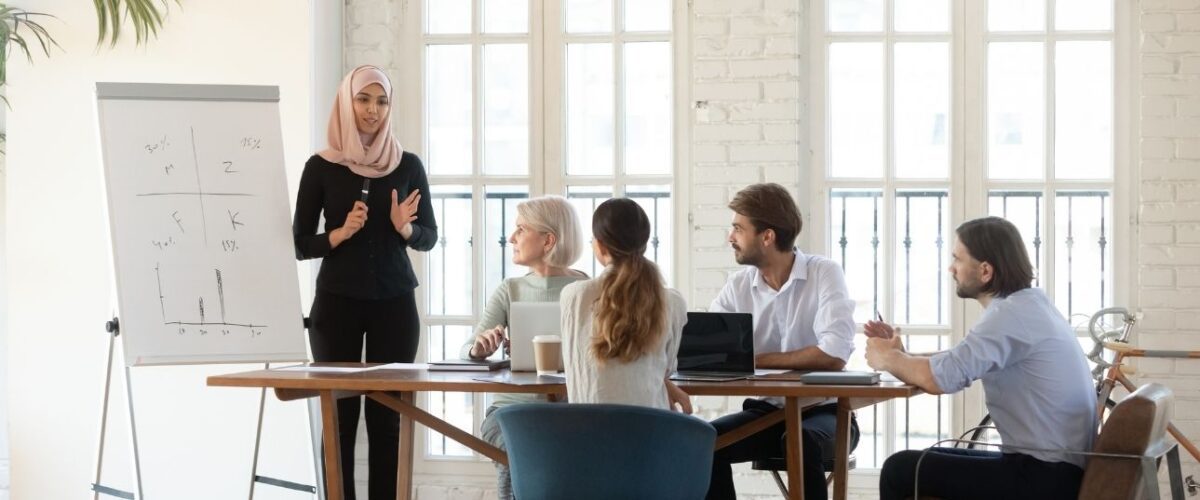 How to Ensure Effective Diversity Training at Your Workplace
Your hiring practices are inclusive, but you don't know how to create an effective diversity training program that suits the modern workplace. While research on the effectiveness of diversity training reveals mixed results, a forty-year assessment of diversity training programs has revealed that they do work when done right.
What Is Diversity Training?
Diversity training covers all the unique aspects of employees – mental and physical ability, age, socioeconomic status, gender, religion, sexual orientation, language, nationality, ethnicity, race and color – and how employees work together.
Diversity Training's Effectiveness
Effective diversity training goes beyond "political correctness"; it focuses on how to embrace the differences among everyone in the workplace and the useful perspectives and input each employee brings to the company.
Effective Training Does the Following:
Creates a workplace culture of inclusiveness and not divisiveness
Seeks outs, embraces and respects different approaches that emanate from diverse employees as opposed to simply "tolerating them"
Goes beyond listing what employees can or can't do and instead builds true understanding
Essentially, effective diversity training programs are not just about getting your employees to "accept differences." In modern workspaces with their global scope and fast communication, "tolerating differences" isn't enough.
Why Is Diversity Training Important?
When it's effective, diversity training makes each employee feel that they are part of a shared effort. This leads to employees being happier in the roles, which increases employee retention, bolsters your company's expertise and lowers your hiring costs. Additionally, happy workers are more productive. For instance, one study reveals that happy sales professionals sell 37% more. This is also reflected in business performance. For instance, a McKinsey report reveals that businesses whose financial returns are above their national industry median are 35% more likely to be at the ethnic and racial diversity top quartile. A different study by Deloitte also revealed that diverse companies had over two times more cash flow for each employee in three years, compared to non-diverse companies. Diversity training essentially helps create a harmonious work environment for individuals of different backgrounds and build a thriving business.
How to Create Effective Diversity Training
Diversity training makes it clear that embracing diversity is a choice that benefits all individuals in the workplace and leads to sustainable positive results. Diversity training should:
Create common goals – Common goals create shared bonds.
Confront unconscious bias – Recognize that people have a tribal nature which can be eliminated by working with it (creating coming goals).
Focus on inclusion – Inclusion actively looks for, embraces and encourages diverse ways of evaluating and solving problems.
Be chosen wisely – Assess your needs before you make a choice.
Shift from prohibitive language – Diversity training should hinge on the idea of everyone choosing to embrace the challenges of a diverse environment instead of requiring everyone to accept each other.
What Are the Different Types of Diversity Training?
The different types of diversity training solutions include:
Gamification – Brings different groups together and gets them to reach a goal or solve a problem. Employees can then interact while learning and applying new skills together.
Microlearning – Delivers training in small bites just when your employees need them.
Mobile learning – Employees can access the diversity training materials at all times.
At Business Forward Ventura County, we provide all the resources businesses need to thrive in Ventura County. Contact us today to learn more.
What can we help you find?
More News from Business Forward
Stay up to date on new developments, business opportunities and resources.