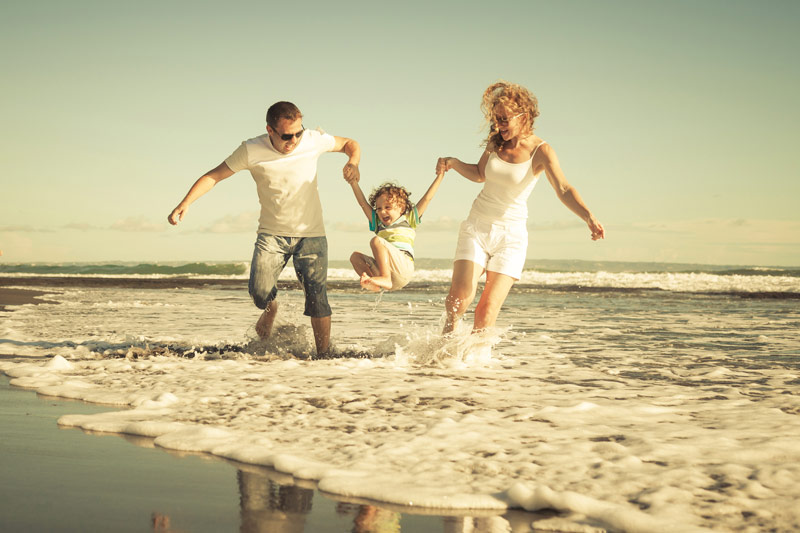 Raising a Family in Ventura County
Ventura is known for being a family-friendly city. There are many other families in the area, there's a ton to keep all ages entertained, and plenty of housing, school, and college options to choose from. Between the harbor, fun activities, and playgrounds, your family will thrive in Ventura County. Take a look at the many benefits and things to do in Ventura when raising a family.
Things to Do in Ventura for Families
Harbor Cruises at Ventura Harbor are popular with families. Rent kayaks, stand-up paddleboards, pedal boats, or simply take a cruise along the water. Venture to the Ventura keys and the shoreline to explore the coastal area. You will all be amazed by the beautiful surroundings.
The beach! The seaside playgrounds, wooden pier, bike rentals, and food trucks will keep you busy all day. Whether you choose to be active or relax by the beach, you are sure to make some memories.
Exploring Ventura's historic downtown is a must-do for all families. There are Victorian homes, missions, antique shops, thrift stores, restaurants, and a buzzing surf scene to enjoy.
Enjoy a picnic – Ventura style! Visit a family farm and pick your own picnic. There will be an array of veggies, fruits, and flowers to enjoy. Depending on when you visit, you may also be able to pick your own tomatoes, winter squash, pumpkins, and strawberries.
Take a gondola ride for a unique way to explore the romantic canals around Coral Island in Oxnard. This 50-minute man-powered tour from the Channel Islands Harbor is a great outing that will give you a new view of the area.
Top Neighborhoods in Ventura County for Families
Oak Park – a suburban feel with plenty of restaurants, coffee shops, and parks to enjoy. Public schools here tend to be highly rated and it is considered a safe community.
Thousand Oaks – clean, quiet, and ideal for families of all ages. Public schools are highly rated and there are many places to visit such as the Civic Arts Centre and Gardens of the World.
Moorpark – a safe and comfortable place to live with a family-friendly scene.
Casa Conejo – a great atmosphere, beautiful weather, and friendly people.
Ventura – offers a variety of activities, scenery, and things to do. Safe and welcoming for all.
At Business Forward Ventura County, we want to see your business thrive. That is why we aim to be your local resource center to help. For more information on getting started, contact us today.
What can we help you find?
More News from Business Forward
Stay up to date on new developments, business opportunities and resources.