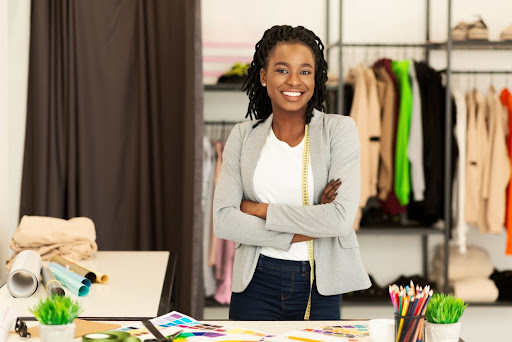 How Black Female Entrepreneurs Can Succeed in Their Venture
According to Forbes, Black female entrepreneurs in the U.S. are starting new businesses at a much higher rate than their White counterparts. However, only 3% of Black women-owned businesses survive to maturity. This is due to factors such as limited access to capital, stiff competition, and lack of investment opportunities. Black women also have to overcome tough mental hurdles to venture into, let alone succeed in entrepreneurship. This is where the right advice and resources come in handy.
Rates of Growth for Black Female Business Owners
Black women own more than 2 million businesses in the U.S., which makes them the leading female minority group in entrepreneurship. Between 2007 and 2018, the number of businesses owned by Black female entrepreneurs increased by 58%. According to experts, this was partly because Black females are a risk-taking group that is both creative and adaptable. Additionally, per the National Center for Education Statistics (NCES), African-American women are the most educated minority demographic. They are, therefore, both empowered and inclined to start and run a business.
Entrepreneurial Advice from Black Women Business Owners
While Black female entrepreneurs face a myriad of business challenges, many rise above these challenges. As a Black woman looking forward to starting your business in the U.S., you can learn from the success stories. Here are tips from successful Black women business owners:
Save up some capital before starting your business
Stick to your core values
Plan adequately
Avoid underpricing your products and services by conducting market research and establishing your worth
Start with the capital you have, however small, and sell your products at an early stage to grow your customer base and earn more capital to reinvest in your business.
Don't be afraid to take chances and reach out to the people you want to work with, and this will help you build a network of clients, mentors, and partners.
Instead of just starting a business blindly, conduct a market research first and identify communities that need help, and this is where you'll find a business opportunity.
Mentorship and Advice for Black Women Entrepreneurs
Despite being the most educated demographic and having the right skills to start and run a business, Black women still face many barriers in the business space. For this reason, most Black female entrepreneurs benefit from mentorship and advice, particularly from fellow Black women who have succeeded in business. Other than having limited access to funding, African-American women also have less access to high-value networks and information; factors that in some cases, are mandatory for success.
With the right mentorship, Black women can access the much-needed resources to start and run their businesses successfully and combat the inequalities they face in the business world. They can also learn effective means of overcoming business-related challenges such as limited capital, ineffective marketing strategies, and poor networks. Most successful Black female entrepreneurs are willing and ready to share their stories and advise aspiring women entrepreneurs of color on how to navigate the business world, without necessarily making the mistakes they made.
Do you need professional assistance in creating and implementing practical business success strategies in Ventura? Courtesy of Business Forward Ventura County, you can access plenty of resources that your enterprise needs to thrive. Contact us today to leverage our extensive professional support and services.
What can we help you find?
More News from Business Forward
Stay up to date on new developments, business opportunities and resources.