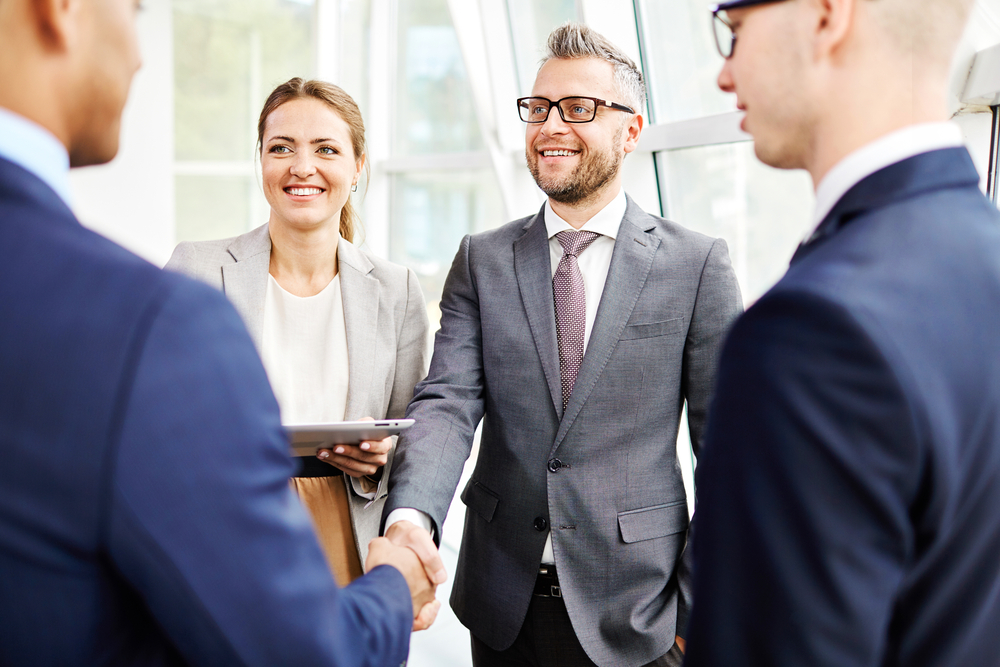 Tips for Building Business Relationships in Ventura County
What do you need to do to retain your customers and grow your company in Ventura County? Your long-term success strategy should include building strong, lasting business relationships. Having a great product in the market does help, but it's not the only factor that matters.
Communication is vital. According to recent statistics from Review 42, 95% of professionals believe that in-person interactions with stakeholders are vital for business sustainability. On average, each dollar spent on face-to-face meetings yields a $12.50 return. Also, engaging prospects at trade shows can bring in up to 20% of your new customers.
What People Get Wrong
Some of the factors that could undermine your business relationships are as follows:
Failure to understand the needs of your customers, suppliers, or employees can make it difficult to cater to their best interests.
Underestimating the value of your "relationship partners" can leave customers feeling unimportant and unappreciated.
Too much automation (chatbots, auto-receptionist, etc.) taking the place of real human interactions can result in disappointed customers.
Inadequate in-person communication with customers about their preferences, pain points and so on makes it difficult to achieve high customer satisfaction rates.
Tips for Building Strong Business Relationships
The following are a few ways in which you can create strong connections with your business partners and other stakeholders:
Offer real value to build trust, such as by recommending a relevant lead to a potential B2B client.
Be transparent and honest with your employees, customers and other interested parties.
Stay in touch with your peers by acknowledging their career milestones, such as a job promotion or getting recognized on a high-authority site.
Be an active participant within your network and reach out, for instance, by providing professional advice at an industry event.
Learn as much as you can about your prospective partners or clients by researching as well as asking them relevant questions in non-intrusive ways.
Leverage face-to-face meetings and communication that can be difficult to replicate via email.
Endear your brand to the local community by participating in social-economic empowerment programs or doing pro bono work.
Show that you care and grow your professional network by donating, giving back to the society or any other philanthropic acts.
Maintain a visible online presence by having an engaging business website (that will also serve as proof of your social endeavors).
Propose mutually beneficial relationships when introducing yourself to prospective clients.
Create a unique brand and compelling value proposition based on an issue that concerns your business partners (their pain points).
Tips for Maintaining Strong Business Relationships
Once you've created a business relationship, your next step should be to protect and maintain it. The following are a few tips to help you maintain strong business relationships:
Have a strong support structure with a fixed budget, adequate personnel and other resources to foster business relationships.
Communicate with prospects regularly. You can also offer them new information or other tips to keep the new relationship alive.
Make your customers feel special and important by sending them personalized emails and other occasional offers/gifts.
Find a way to appease unhappy customers, for example, by gracefully apologizing where the complaint is legitimate and working toward a mutually satisfying dispute resolution.
Showcase successful business relationships to the public.
These are some of the most practical ways to build and maintain strong business relationships. To access comprehensive insights into effective business success strategies, contact the experts at Business Forward Ventura County. Our countywide initiative and business resource center is committed to fostering enterprise prosperity. Contact us today!
What can we help you find?
More News from Business Forward
Stay up to date on new developments, business opportunities and resources.