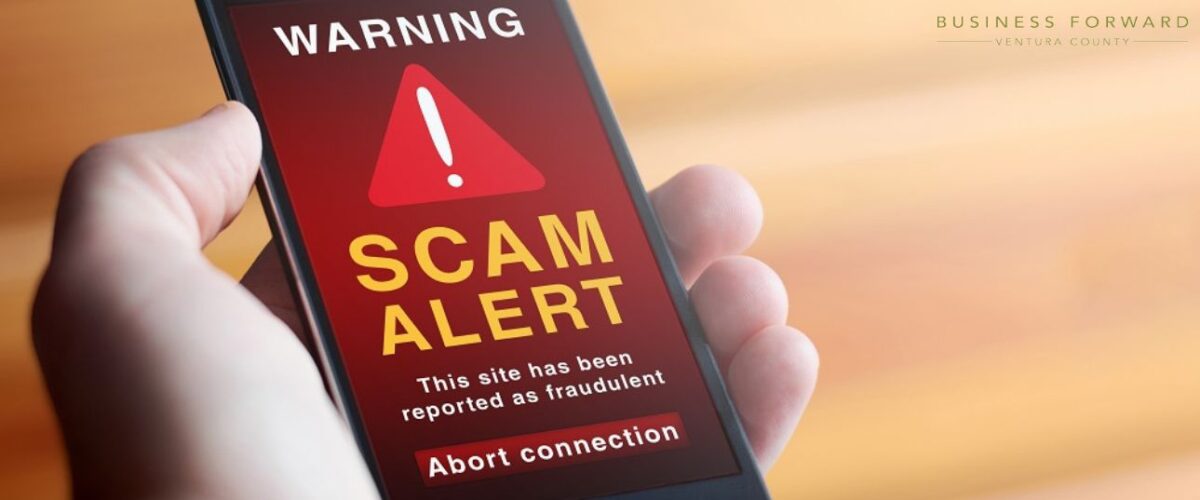 Effective Tips for Protecting Your Business from Scammers
How to prevent fraud in a small business is one of the most essential things for an entrepreneur to learn. Why? Fraud costs companies with fewer than 100 employees $155,000 annually. The risk of losing money to scammers is even higher for small businesses.
Here are a few tips to protect your business from falling victim to fraud.
Beware of These Scams That Target Small Businesses
Phony invoices that are designed to appear like they're for items that your company ordered and uses day-to-day
A scammer confirms an "existing order" of office supplies by phone and pressurizes you to pay for it, except that the order is fake
Fake advertising or directory listing offers, followed up with a bill for the non-existent ad or listing
Fake utility bills, where a scammer calls posing as a utility company representative and warns of imminent service interruption if the bill isn't paid by wire transfer or other options
A con artist poses as a government agent and demands payment of items like taxes or government license renewal fees (threatens to impose fine or cancel business license)
Scammers posing as tech support call or message your staff about a system defect with the objective of illegally accessing your company networks
Email phishing, where scammers send emails impersonating a trusted source like a company supervisor or government agency, tricking staff into sharing system security credentials, bank details, or other sensitive details
Business coaching or online marketing scams where you're asked to pay a fee for "amazing results" that never materialize
Online reputation repair scams where you're asked to pay for the removal of negative consumer ratings or reviews on third-party platforms (this is illegal)
Credit card processing scams where fraudsters offer lower processing costs
Check fraud wherein a con artist overpays with a check and later requests you to refund the extra money by wire transfer to a third party
How to Protect Your Small Business
Train your staff: Create security awareness programs where your employees learn about avoiding scams, spotting fake emails, and not sharing their security credentials by email.
Pre-verify all transactions: Confirm all orders and deliveries before paying any invoices. Have a clear procedure for invoice or expenditure approvals.
Fortify your IT system defenses: Have strong password policies, install firewalls, and encrypt devices and data to secure your business and customer data.
Research prospective vendors/partners: Conduct a thorough background check on any new company you hope to engage for business. Check online customer and professional reviews where applicable.
Invest in insurance: Consider purchasing proper insurance for protection and compensation if you experience fraud, including data breach.
Secure your bank accounts and credit cards: Keep your personal banking information and credit cards in separate places. Also, don't share your physical credit card or card number with businesses or employees you don't know too well.
What to Do If You've Experienced Fraud
Once you've been a target for fraud, you should initiate an audit of what transpired right away. Such a probe is an important part of learning how to prevent fraud in a small business from recurring. You can report the scam to the Federal Trade Commission (FTC) through their complaints page or to your state Attorney General. Be sure to discuss what happened with your employees to keep everyone informed and on high alert.
Also Read: 6 Expert Tips to Take Your Business to the Next Level
Do you need help launching a start-up in Ventura County? At Business Forward Ventura County, we help businesses get on their feet. For more information on getting started, contact us today.
What can we help you find?
More News from Business Forward
Stay up to date on new developments, business opportunities and resources.