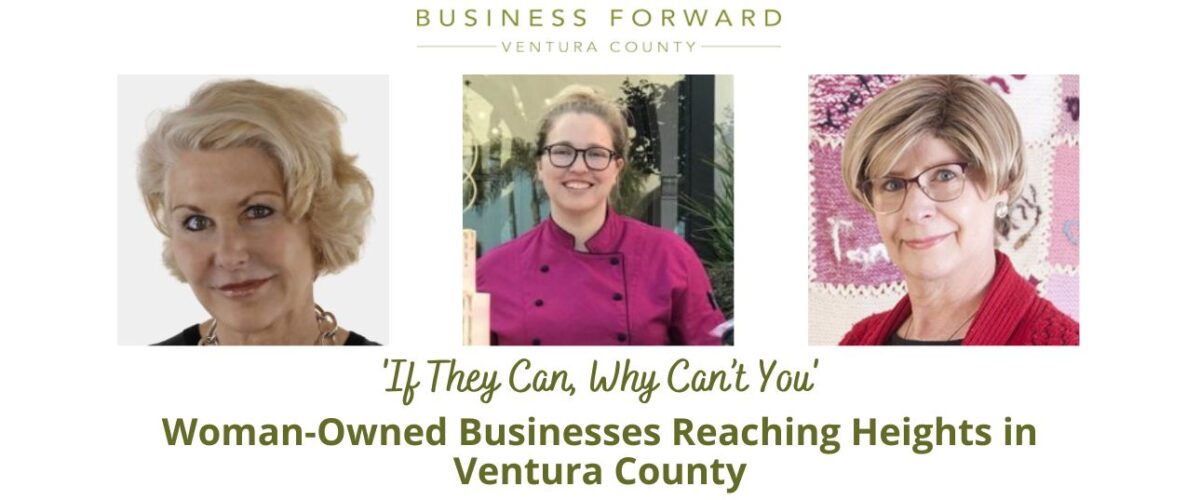 If They Can, Why Can't You – Woman-Owned Businesses Reaching Heights in Ventura County
Historically, women have been among the marginalized groups in the U.S. Sadly. This is still the case today in certain aspects of society. For instance, to attain success in certain fields such as business, female entrepreneurs generally have to overcome more obstacles than their male counterparts. Consequently, the number of women-owned firms in the U.S. is less than 20%, according to the 2018 Census Bureau Annual Business Survey (ABS). Despite facing greater challenges, women-owned businesses continue to thrive in Ventura County, a good sign that it is possible to succeed in the business world as a woman. Here is a look at three successful and inspiring female entrepreneurs in Ventura County:
#1 – Catherine Von Burg, Founder, SimpliPhi Power
This is one of the women leading in business both in Ventura County and in the U.S. at large. During the 20th annual BRAVO awards hosted in Ventura County, Catherine won herself the prestigious "Woman Business Owner of the Year" title. Her award emanated from running a successful power company known as SimpliPhi Power, a business that manufactures batteries to store solar and wind power. Thanks to Catherine's leadership, SimpliPhi has managed to spread its customer base to at least 40 countries across the globe.
#2 – Alison Kenis, Owner, Sugar Lab Bake Shop
During the BRAVO awards, the National Association of Women Business Owners, Ventura Chapter, recognized Alison Kenis as the Young Woman Entrepreneur of the Year. Alison has achieved tremendous success despite starting her pastry business at just 22 years of age, with clients continually falling in love with her work. Currently, The Sugar Lab Bake Shop is famous for its tasty brownies, cookies, cakes, pies, and macaroons, and that's what keeps Alison and her mom, the cofounder, in the spotlight.
#3 – Lisa Barreto, Founder, Ribbons of Life Breast Cancer Foundation
Lisa Barreto won the title of the Education Advocate of the Year during the BRAVO awards held in Ventura County. This was due to her outstanding efforts in establishing and managing the Ribbons of Life, a breast cancer foundation that looks out for women battling breast cancer. Having been diagnosed with breast cancer at the tender age of 22, Barreto started a cancer education and advocacy group with help from her then college professor.
Starting a Viable Business in Ventura County
According to the SBA, minority groups get more loan denials and higher interest rates on those granted. This has been a great hindrance to the success of these groups, including women business owners. The good news is that Ventura County has made it possible and easy for women to venture into business and succeed while at it. Many resources are available in this county, ranging from forgivable funding to free training to technical assistance.
The Business Forward's resource page outlines various funding options that women business owners can explore in Ventura County.

The Women Economic Ventures (WEV) is another excellent resource that supports women business owners by providing funding, education, and other valuable resources. That's why the number of women-owned businesses is constantly increasing in Ventura County. With this kind of support, a point will reach where women will no longer be a marginalized group in the business world.
Additional Resources
Ventura County offers valuable resources that enable women-owned businesses to thrive. For more tips to grow your start-up in Ventura County, contact the professionals at Business Forward Ventura County. We offer valuable resources to inspire and drive small business success.
What can we help you find?
More News from Business Forward
Stay up to date on new developments, business opportunities and resources.