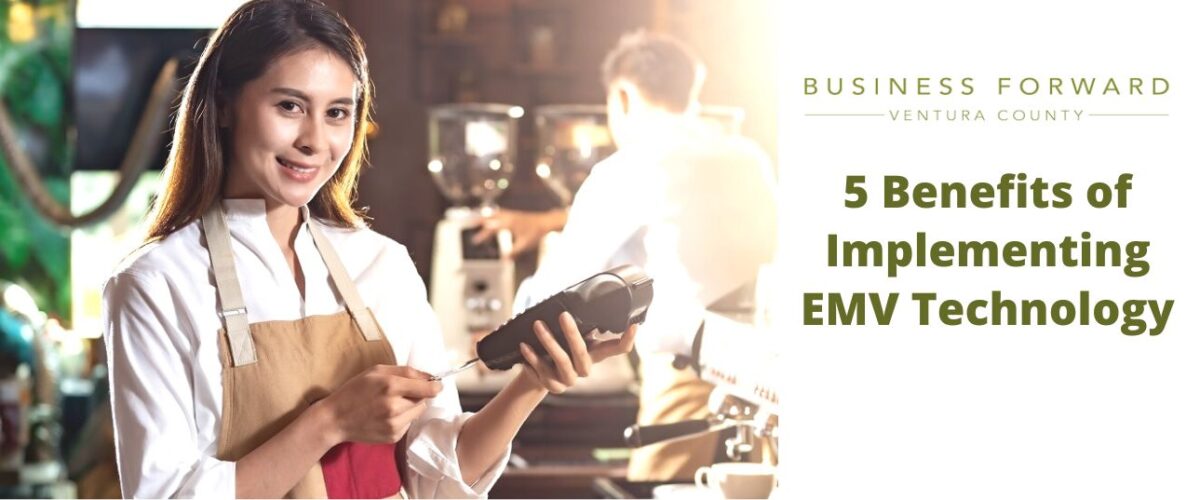 5 Benefits of Implementing EMV Technology in Your Small Business
The Federal Trade Commission estimates that between 2019 and 2020, American consumers lost more than 38 million dollars due to credit card fraud. Major credit card issuers now issue chip-enabled cards to combat credit card fraud. Thanks to the EMV (Europay, Mastercard, and Visa) chip technology, these credit cards offer users more security – the kind of security your customers also need at your point of sale. However, for card users to enjoy enhanced security, they need more than their chip-enabled credit cards.
Sellers should also switch to POS (point-of-sale) terminals that are compatible with chip cards. While larger retailers can easily make the switch to EMV-certified terminals because they have the necessary resources, small businesses often can't afford to switch to EMV. This means these small merchants who can't afford to upgrade to EMV-certified terminals not only leave their customers vulnerable but can also be liable for fraudulent activities.
Here are five benefits of switching to EMV technology in your small business.
Cut Down on Fraud – EMV cards come with tiny but powerful chips that generate distinctive data for each transaction and thus make it harder for fraudsters to steal card data to create counterfeit credit cards. For you to process the chip-enabled credit cards, you must have an EMV-certified POS system. Chip-enabled credit cards, together with the EMV processing terminal, create a more secure system that reduces counterfeiting and prevents payment card fraud as well as its associated costs.
Provide a Safer and More Positive Customer Experience – Businesses that have EMV-certified terminals offer their customers a greater sense of safety. As credit card issuers distribute more chip-enabled credit cards and as more people learn about their benefits, consumers will begin to prefer or even expect to use this safer way of making purchases. As a merchant, you don't want your customers feeling unsafe when shopping in your stores. Most customers report having a positive experience with EMV technology. One survey revealed that more than 70 percent of consumers had a favorable experience using chip-enabled credit cards.
Avoid Liability Costs – If your business doesn't use EMV-enabled systems, you can be held legally responsible for certain kinds of fraudulent transactions. Therefore, if your customer falls victim to credit card fraud while transacting with your business, you may be required to pay for the resulting damage and expenses. According to Visa, payment fraud dropped by about 75 percent for businesses that shifted to chip technology. Therefore, upgrading to EMV technology can help protect your financial resources.
Protect Business Reputation – There are obvious financial consequences if your customers are victims of fraud. But many business owners don't think of the reputational damage that fraudulent activities cause their business. If customers lose their personal information at your business, they'll likely think you don't prioritize protecting customers' information.
Take Advantage of Financial Help – As a small business owner, you may not have the financial resources to upgrade your systems as well as hire fraud experts. However, you can access educational and financial resources that will help you build a thriving business through Business Forward Ventura County. Chip technology helps prevent counterfeit fraud, which is a common kind of fraud that leads to massive data breaches. Therefore, if your enterprise accepts card payments, you should consider shifting to EMV technology to protect your enterprise from fraud and liability as well as to offer a better customer experience.
How Business Forward Ventura County Can Help
For more educational and financial resources that will help you upgrade to EMV and build a thriving business, contact us at Business Forward Ventura County.
What can we help you find?
More News from Business Forward
Stay up to date on new developments, business opportunities and resources.