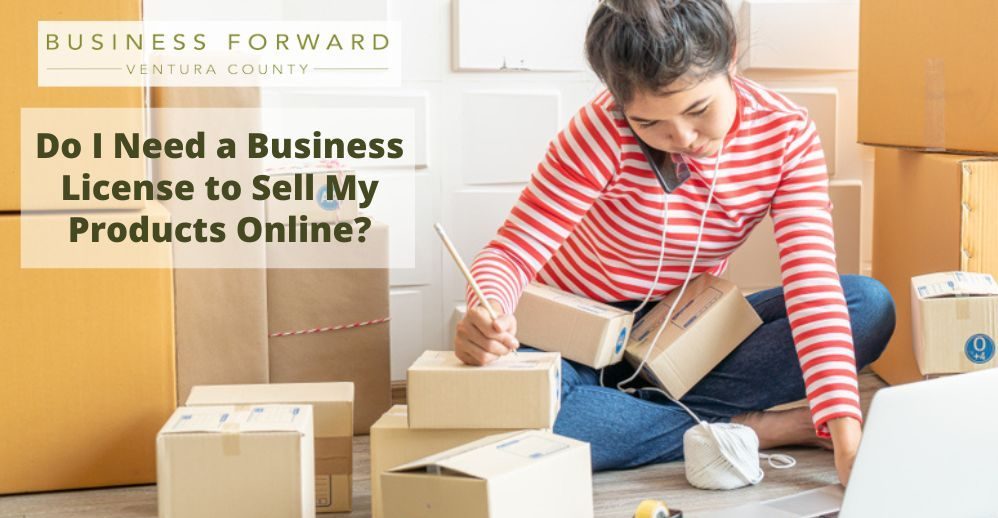 Do I Need a Business License to Sell My Products Online?
If you're starting an e-Commerce company, you want to ascertain all relevant regulatory requirements beforehand. Your startup will be subject to local and international laws since you may also have an overseas customer base. As such, you probably have many questions, such as, "Do I need a business license to sell my products or services online?" Read on for a detailed answer before you start selling products or services on the web. 
What Does a Business License Entail?
A business license is a document that signifies the government's permission to run a business within its jurisdiction. Some companies require multiple permits depending on the nature of their operations or products. Licensing requirements for specific businesses or industries can also vary by state and municipality. 
Standard Business Licenses
Here are examples of business licenses:
Federal licenses:

You may need such a permit if your business operations or products are regulated by the federal government. Examples include tobacco and liquor licenses.   

State licenses: States can regulate and license businesses in specific industries or professions, such as contractors, attorneys, and accountants. They can also have general licensing requirements for all types of businesses. You may need a sales tax license to operate a business in some states. You can check business licensing requirements for your state at the

Small Business Administration (SBA)

website. 

Local business licenses:

County or city governments issue these licenses, such as zoning and occupancy permits.
Do I Need a Business License to Sell Online?
Like brick-and-mortar stores, you need a business license for your e-Commerce site, even if you sell products from your home. However, there are no specific permits for operating a web-based company. Your business location (state and city) determines the type or number of licenses required for your online business. 
Some jurisdictions require home-based online companies to obtain a Home Occupation Permit. Similarly, you might need a manufacturing permit if you make and sell products online, such as pottery. Depending on your business location, you may need a license to sell crafts on the web.
Common Obstacles to Obtaining or Renewing a Business License
Figuring out the business license you need and where to research licensing requirements

Determining any licensing requirements for your specific industry

Making time for your business license application

Determining the right licensing authority or board for your type of business

Tracking the status of your license application

Not getting your business license fast enough

Determining the renewal cycle for each type of license or permit

Outdated or clumsy license data tracking systems, such as manual files or spreadsheets like Excel 
How to Determine Applicable Business License Requirements
Factors that may influence your need for a business license include:
Your business location (city, state, county)
What you sell
Whether you'll be having employees
Whether you're a home-based business
To sell products online from your home, you may need special permits if you:
Serve clients/customers at your home

Have modified your home for a commercial look, such as by hanging a sign

Store a lot of inventory in your home 

Have shipping companies frequently pick up orders from your home  
To be on the safe side when starting an online store in Ventura County, assume that you'll need some type of business license. If you have any questions about small business permit requirements, contact our experts at Business Forward Ventura County today. We're well-versed with local licensing requirements and regulations for all types of businesses.
What can we help you find?
More News from Business Forward
Stay up to date on new developments, business opportunities and resources.